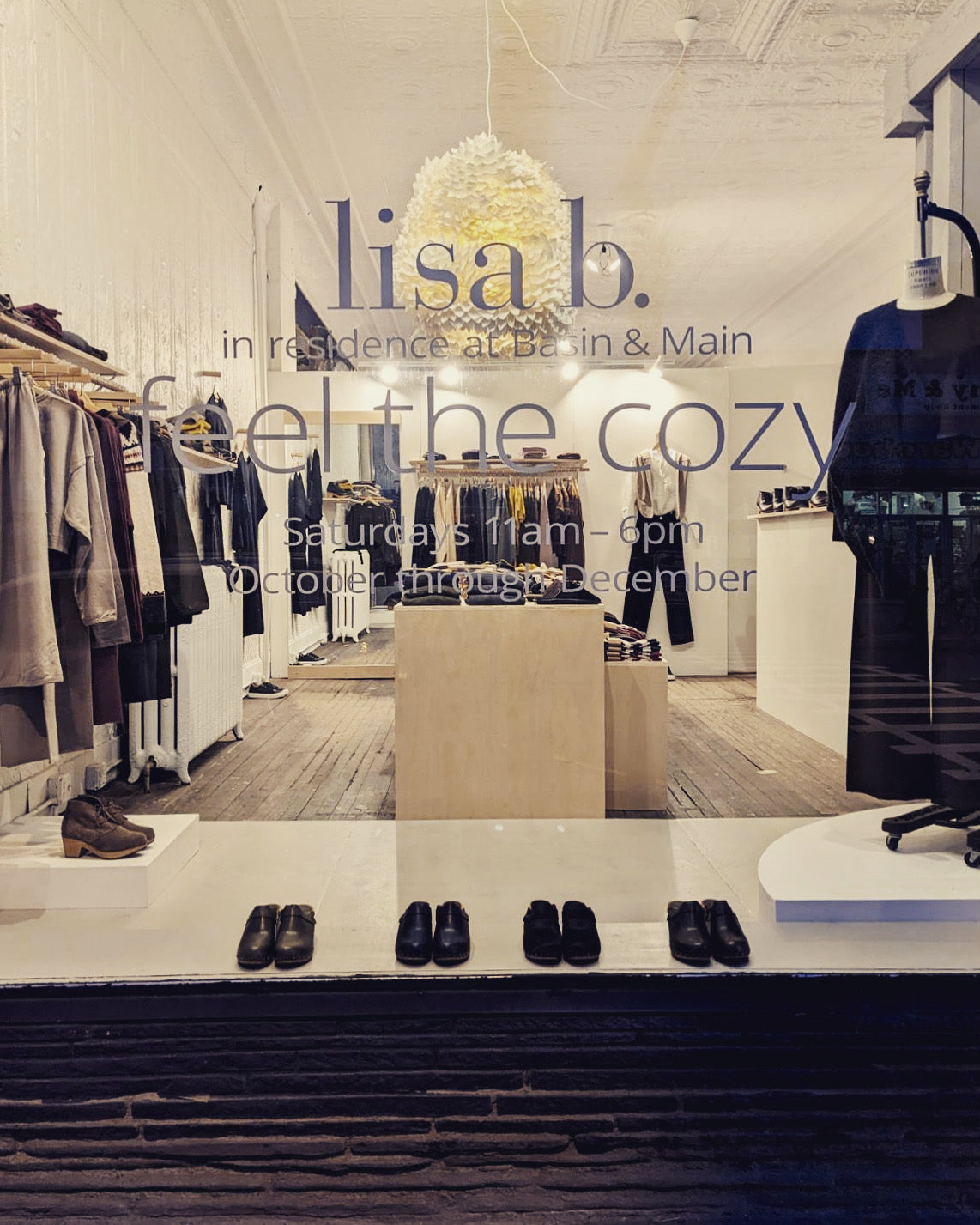 shop local for the holidays
lisa b. @ Basin and Main in downtown Honesdale, PA
We are especially grateful for our wholesale customers, most of whom are small, brick and mortar shops that need YOU to do well. We invite you to go out into your communities this weekend and holiday season and support your local shops so that they can continue to bring vibrancy and style to our lives and Main Streets.
For our local customers, you can shop lisa b. in downtown Honesdale, PA where we are currently in residence at Basin and Main at Lot 21. Our expanded weekend hours thru the end of December are:

Friday & Saturday, 11-6
Sunday, 12-4
Made with love in the USA
baby socks are back!
Keep little toes warm and cozy in lisa b. wool cashmere baby socks.