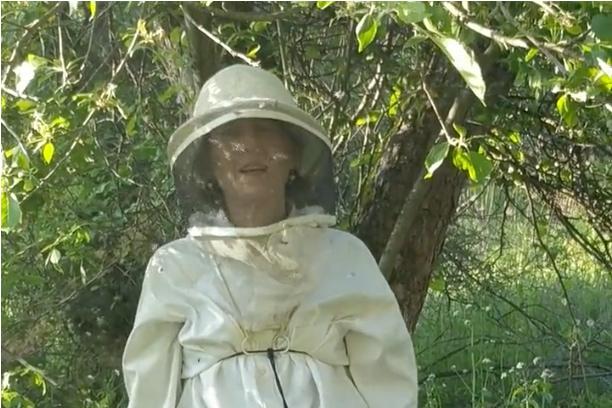 One weekend in May 2020, we discovered bees in our apple tree...lisa b.'s bees..luckily we had our dear friend and local beekeeper Dolores come to our rescue.
Dolores hails from generations of beekeepers, and she carefully and expertly moved the queen to a hive she had brought with her. The queen was huge, and I named her Big Bertha. And naturally, thought's of honey from lisa b.'s bees danced about in my head. Dolores then scooped the bees from their natural hive and placed them gently in their new home to be safely transported back to her place. The entire experience felt so cosmic. Dolores was nothing if not awe-inspiring in her calm yet decisive handling of the situation.
Sad to say, Big Bertha didn't make it through last winter. But there will still be delicious honey thanks to Dolores. We hope to offer a special bottling of some honey for the holidays on our site. Stay tuned!