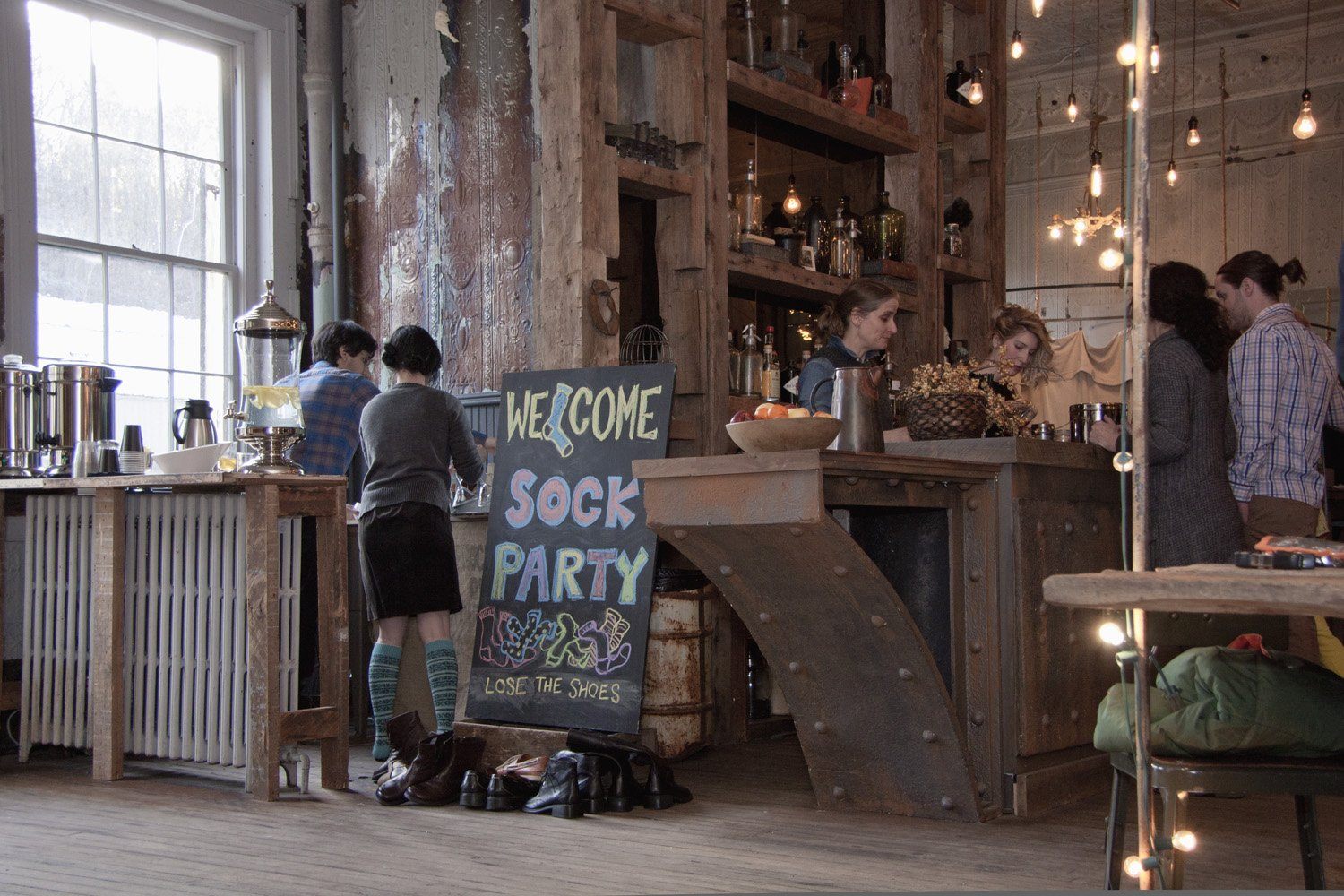 Throwback to fall 2014 when we had a sock party complete with friends, cocktails, and dancing on the table...
The original sock party circa 1950 (aka sock hop) had a few simple rules:
No shoes on the gym floor, socks only. No exceptions. Everyone in the school was invited. No smoking, no drinking, and respect the chaperones.
Flash forward to the sock party of 2014. This time it's not the gym floor we're afraid to scuff. We're kicking back with friends, kicking off our shoes and those old rules don't apply.
Our sock designs and colors are pure fun. The fit and feel are pure comfort. And best of all -- they're so easy to dance in.
So welcome to the sock party! Be there or be square.
Oh yeah -- there is just one rule: respect the bartender.
drink of the night
birds eye bourbon recipe:
3/4 oz Bulleit Bourbon
3/4 oz Lillet Blanc
3/4 oz Liqueur de Violettes
3/4 oz lemon juice
1 oz Brut Champagne
Garnish with sprig of thyme