colorful cotton tees + illustrations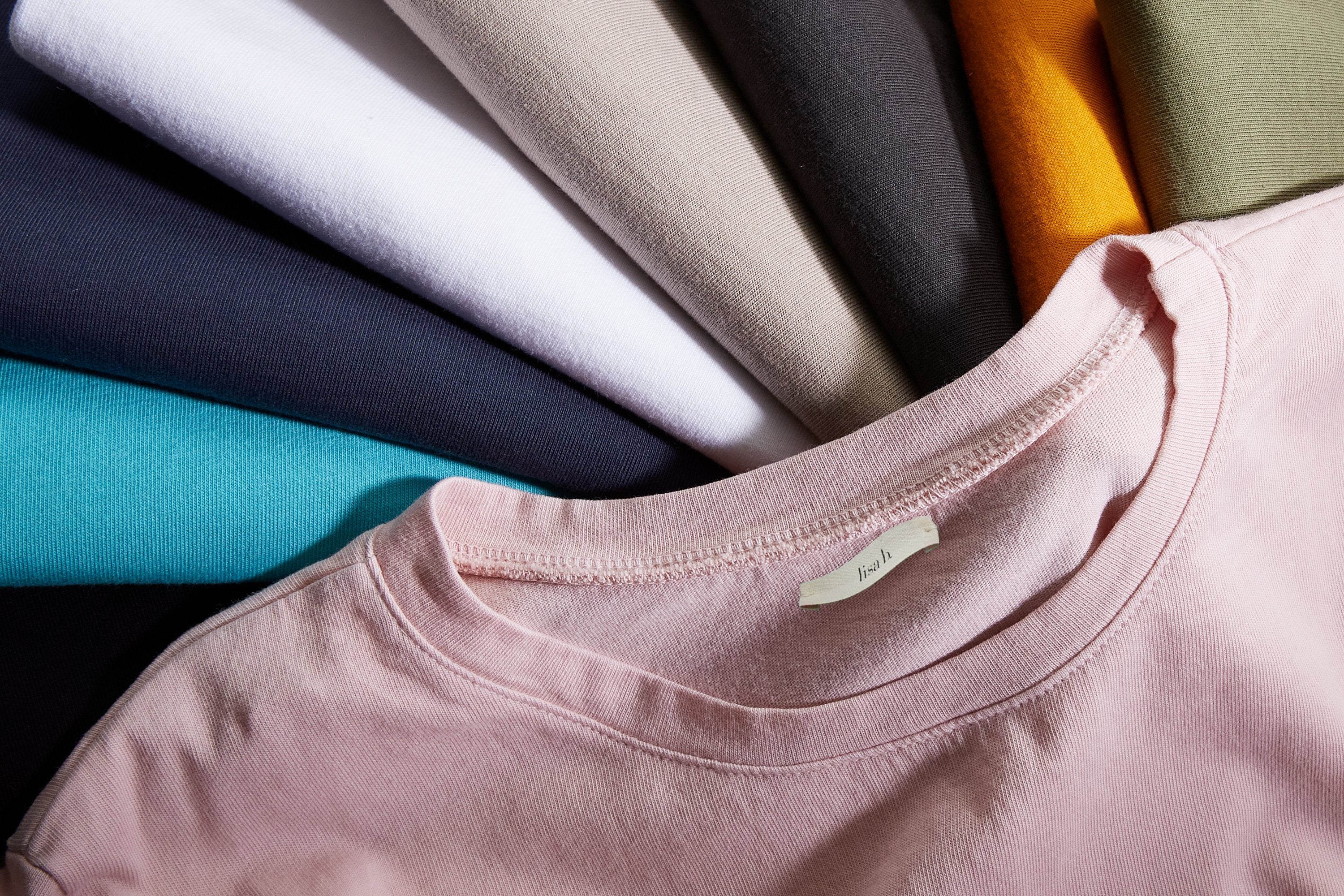 Photography is a huge part of our business. We use images to promote and present our products on our site, in social media, and in print. We rely on images to communicate with our customers and our retailers. Typically, we will have 3-5 photoshoots over the course of the year for new product and campaigns. This year, the Covid-19 pandemic forced us to rethink our approach and refocus our efforts and energies into carrying on business but with our safety and health protected. Gratefully, we have a wonderful and extremely talented extended family aka Team lisa b. who have rallied and resourcefully pooled their collective talents to promote and present our offerings in unique and innovative ways.
This spring our photographer Nick Paton stepped up our still life game to present new colors of our cotton tees. Made in Los Angeles, our super comfortable tee shirts are garment dyed to achieve vibrant hues of pool and mango as well our staple neutrals sargent, coal, putty, and blush. Armand Silvani graciously provided illustrations to demonstrate the fit of several tees since we couldn't meet in person for an on-figure shoot. We were so please with the result!
Even though we missed our photoshoots this year, the color therapy from both still life photographs and illustrations were a real mood lifter! Expect to see more this fall!