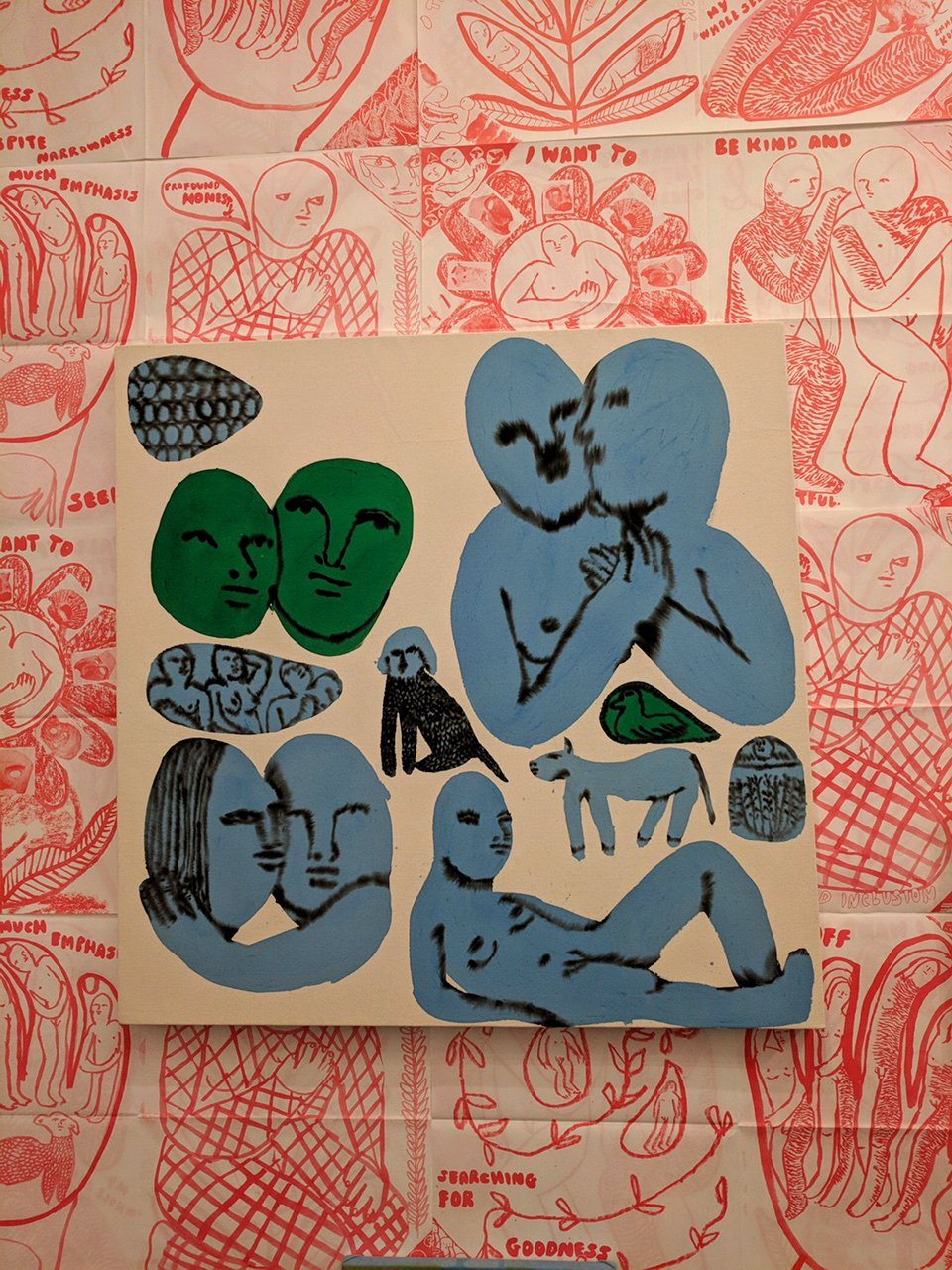 If you've been on our site at any time this year, you've seen artist Emma Kohlmann whom we've been happy to have as our model. 
Emma's one woman art show of works in ink, watercolor and acrylic opened the other night at the Jack Hanley Gallery, 327 Broome St, NYC.
Most recently Emma's artwork has been exhibited in Denmark, Greece and Japan but we're sure it's a thrill for her to show in NYC, her hometown! (She's from the Bronx).
It was a packed house Friday evening, many of the younger crowd arriving via skateboard. If you weren't there, her artwork will be at the gallery through May 20th. For more info about Emma's work, check her out on Instagram @meiow_mix.