Weekend Warrior at Field + Supply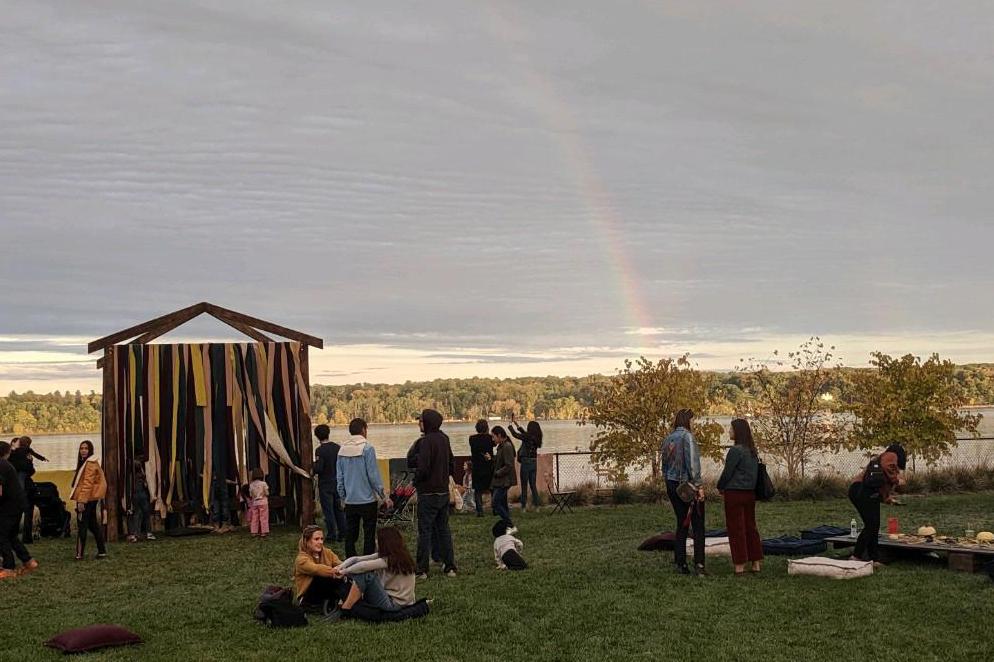 Weekend Warrior
Journal entry from the road: lisa b. @ Field + Supply Oct 11-13
Sometimes running your own business is like being in a rock band. You plan your set (strategize your offering and display), load your car, drive to the venue, load in, set up, GO! GO! GO!..and then load out and drive home. If you're lucky, you walk into a backlog of orders to ship when you return to your barn/studio. It's not very glamorous. It's hard work and it's oh, so real. But when the stars align and everything falls into place for the perfect market: happy customers, beautiful weather and venue, wealth of community and new discoveries...well, this makes it all worth being an independent, woman-owned brand in a world of fast fashion mega corporations.
Mind you, not every market is perfect. It's really a crap shoot, but this last go around at Field + Supply was about as ideal as it gets...
Right about now I'm wondering if this will all fit in my chariot Subaru Crosstrek - ummmm?

A
fter a serious round of Tetris, it all fit - woohoo!

I had to load in and set up shop solo, but it all came together. Not too shabby a display, if I do say so myself! ;)
The setting couldn't have been more beautiful - the Hutton Brickyards in Kingston, NY 
Rem, my partner in crime, met me on Saturday to top off inventory. Thankfully! With perfect weather, Saturday was our busiest day.
Of course, we managed to have a bit of fun, too! We filled up our bellies with the best empanadas, pizza, and boozey hot cider drinks. Then we met up with our good friend Melissa Easton  and her husband Chris at my favorite eatery...Brunette (just down the street from where we were staying).
You can't go to a market, and not do a little shopping for yourself. I managed to stock up on some handcrafted soap from my favorite soapmaker Heart and Arrow Handcrafted. Plus, I scored a vintage sweater that will be the inspiration for a new style coming next fall.
We filled our hearts with music from some great bands and we filled our souls with the view of the Hudson River every day!


Wool cashmere socks for daaaayys, and so many wonderful customers!

And that's how it goes when it goes well, folks. I love to know the story behind the products and brands that I purchase, so I wanted to share with you a peek behind the curtain of our lisa b. land of OZ. Please know there is just so much more than meets the eye to keep small business going today. There is sweat, effort, and a whole lotta coffee that goes along with all the love my team brings to lisa b. socks, clogs, and tees. Thank you for all your support!
And many thanks to the team at Field + Supply - it really couldn't have been lovelier!!
xoxo,
Lisa
Our best sellers @ Field + Supply this fall: classic dot crew socks, peep toe clog, low heel classic clog