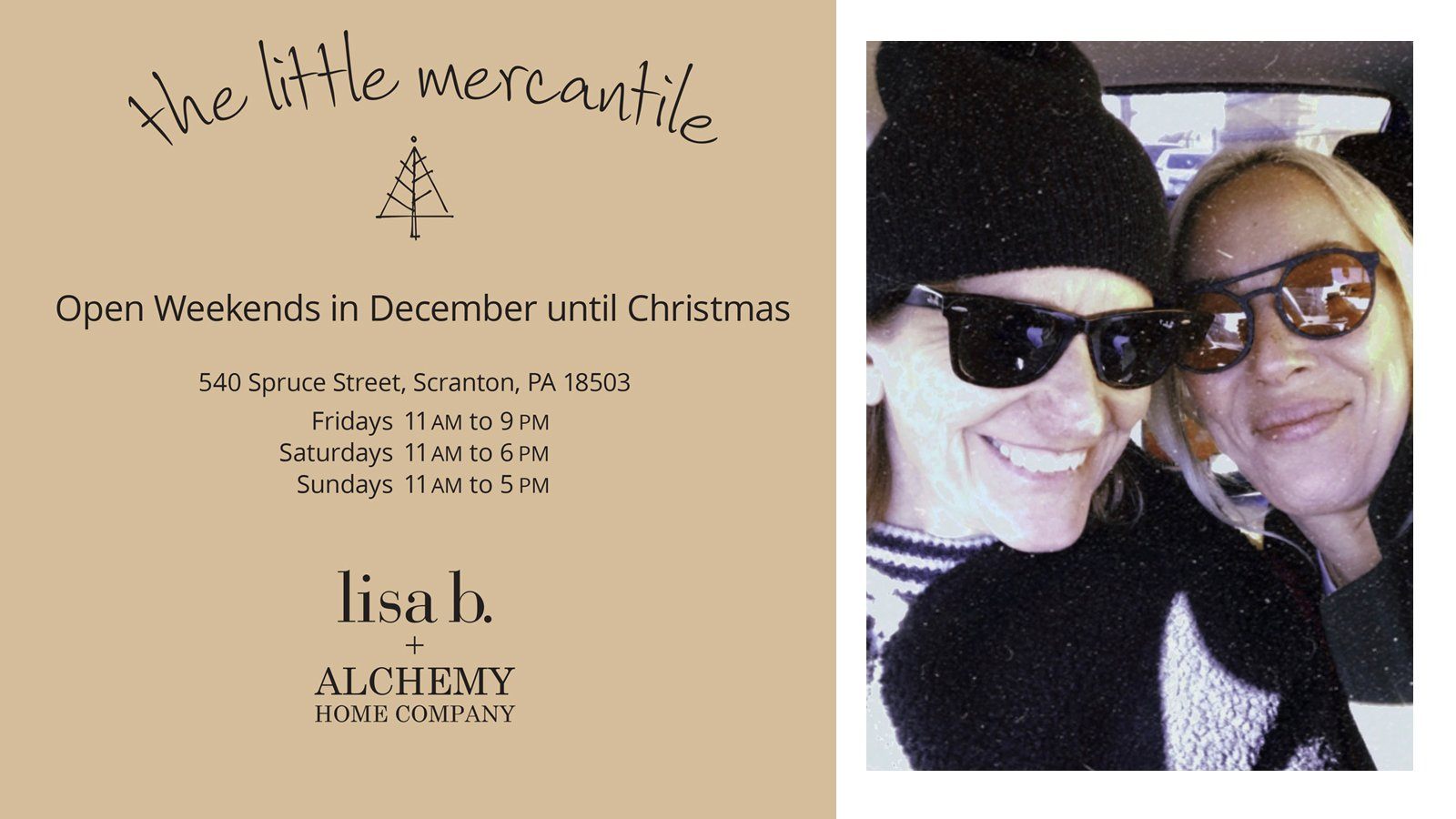 There is a story behind everything we do here at lisa b. In the case of The Little Mercantile, that story is about friendship.
Stacy of Alchemy Home Company is an old soul and a very dear and special friend. She has been a part of lisa b. since the beginning. When I needed a sock model, Stacy was one of the first (it would be an understatement to say Stacy has great legs). When I need styling advice, Stacy is the one I turn to for input. And she is my hair and makeup artist of choice for lisa b. photo shoots. They say friends are the family you choose. Well, Stacy is my number one pick!

On set for lisa b: Stacy making magic in hair and makeup for our classic espadrilles photo shoot with Marie and Easton.

Have I mentioned Stacy has great legs? Can you guess which model she is?
In addition to being a renaissance woman for lisa b., Stacy makes small batch, all natural and cruelty free skincare and perfumes as Alchemy Home Company in my hometown Scranton, PA. In past years, we even collaborated on a sock wash, oatmeal bath, and moisturizing salve. My personal favorite Alchemy product is her Warrior Oil.

A peek inside the studio life of Alchemy Home Company where Stacy handcrafts small batch oils, scents and skincare from all natural ingredients.
It's no secret that I love the holidays, but this December is going to be extra special. I am gleefully teaming up with my favorite gal pal Stacy of Alchemy Home Company to bring you a unique holiday shopping experience in downtown Scranton. Join us at The Little Mercantile for a celebration of friendship and local holiday magic at 540 Spruce Street. We'll have an assortment of lisa b. wool cashmere socks, slippers, and clogs as well as Alchemy's skincare, perfumes and potions. Stock up on holiday goodies for your favorite friends and family!