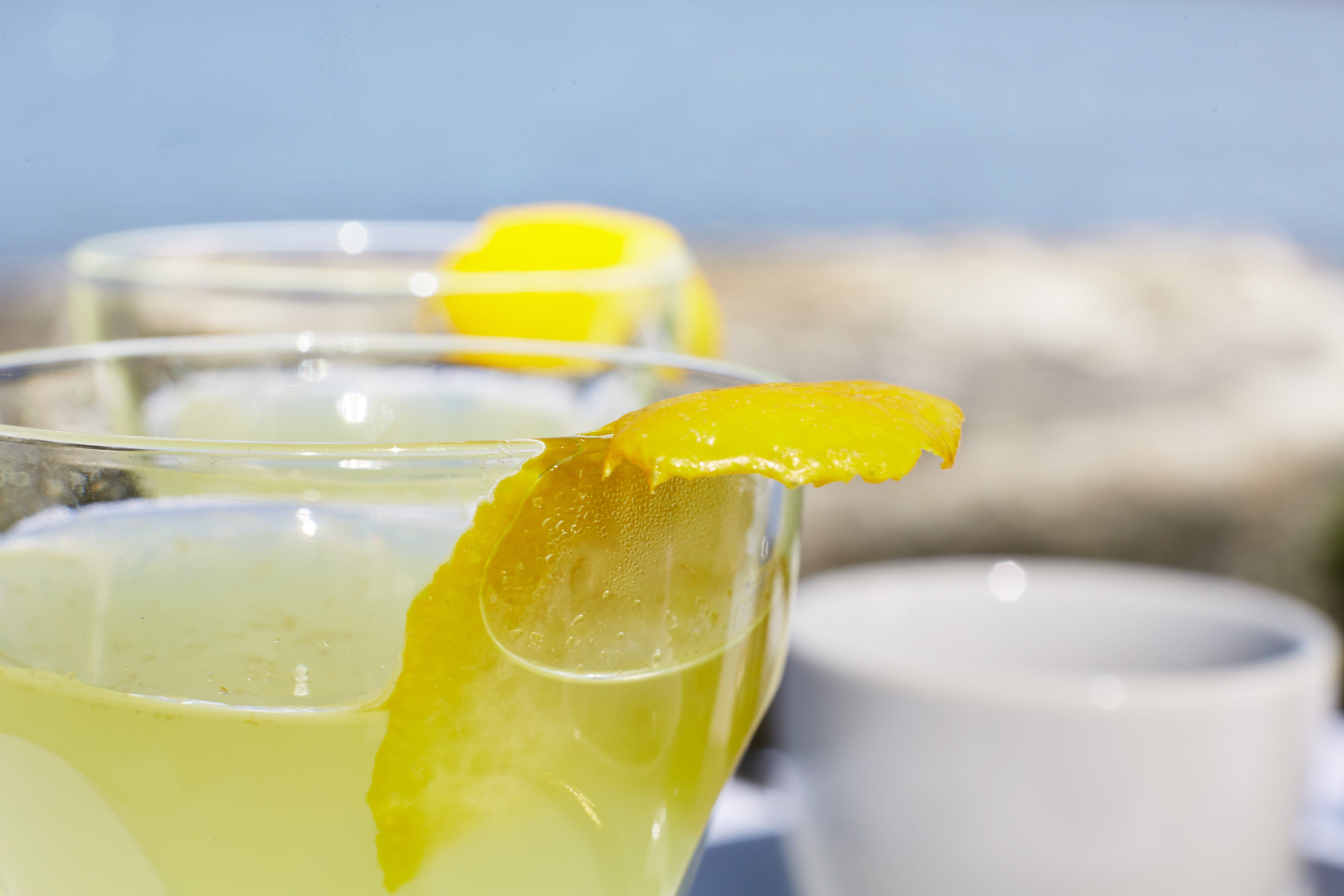 Perhaps nothing shows your genuine appreciation for someone more than a handmade gift. By now, cookies and sweets are so overdone, especially after a seemingly endless glut of feasting and holiday parties since November. But I have the perfect solution...
I give to you the recipe given to me by Palma (wife) of Pino Leopizzi who was our agent some time ago when we did shoe production in Italy. Palma gave me her recipe on one of my trips. We were having dinner in their home in Rome and Palma served her homemade limoncello after dinner...in Italy, it is custom to serve after dinner as an aid to digestion. It is sooooo delicious! Here it is:
palma's limoncello recipe:
5 to 6 lemons (only the rind, no pith which will make it bitter)
1  litre of grain alcohol ( I use Everclear)
1 litre of boiled water
400 grams of sugar

Soak the lemon rinds in the grain alcohol for a week.

Mix sugar into boiled water until dissolved. Pour into lemon tincture.

When cool, strain the lemon rinds from the mixture using cheese cloth or a t-shirt.

Bottle it. Keep in the freezer for a few days before serving.
You have plenty of time to make a batch for Christmas or New Year festivities. Easy, delicious and packs a punch if you drink too much!